History of Roosen NV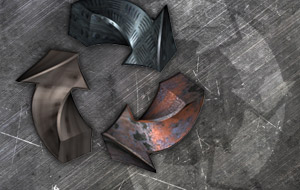 Partner in scrap metal for decennia.
Roosen is since long active in the metal industry in Limburg, Antwerp and Flemish Brabant.
At the start in 1951, Roosen dealt in rags and scrap metal. At that time, a sugar factory was located on the premises. At the end of the sixties, the company expanded and started to use pick-up containers to realize a faster collection. At the beginning of the seventies, N.V. ROOSEN also specialized in the chemical industry, mainly demolishing metal constructions on-site at the companies' locations.
As a result, we have build a strong experience in our field since our launch in 1951.